Gun Young Ahn, MD
Slim Face Lift using Micro Needle RF.
Facial aging is not limited to the skin layer alone, but also in the subcutaneous fat layer, muscle layer, SMAS, and even bone. Therefore, multilayer rejuvenation is needed to treat aging. Especially, when the face looks fat, the subcutaneous fat layer is thick and the face is seen to be wider and sagging due to the downward migration of the facial superficial fat pad. In this case, reducing the volume of subcutaneous fat and tightening the skin layer and SMAS layer can make the shape of the face slimmer and improve sagging at the same time. However, the thickness of the skin and subcutaneous fat varies depending on the area of the face and also varies with age. In addition, the depth of the facial nerve or blood vessel varies depending on the face region. Therefore, in order to precisely target the subcutaneous fat layer and prevent nerve damage, the thickness of each layer must be determined for each facial region. That is, an understanding of sagittal anatomy is needed. I measured the thickness of skin layer, subcutaneous fat layer and SMAS on lower face and neck using ultrasound and used it as a guide of treatment. And I devised an insulated needle which is long enough to dissolve the subcutaneous fat layer with heat while protecting the upper part of the skin. I used that microinsulated needle with monopolar radiofrequency device on the lower face and neck to dissolve the fat in the subcutaneous fat layer. And at the same time I could get the tightening effect of the skin and the SMAS layer.
Non-Invasive Eye Bag Removal Using Micro Needle RF
Periorbital Wrinkle and Eye bag is commonly observed in the aging process and accompanied by loss of elasticity in skin of eyelids, orbicularis oculi muscle, and orbital septum giving negative impression in terms of aesthetic. Treatment modality for eye bag has been very limited and the traditional treatment modality was only represented by surgical procedures. We performed a study aims to evaluate the efficacy of RF micro-insulated needle device as a new modality for the nonsurgical treatment of periorbital wrinkle and eye bag by skin tightening and reduction of infraorbital fat volume. In terms of treatment, a total of 24 patients were treated in the 24-week prospective trial. Efficacy was determined by photograph, Investigator's global assessment and patient's satisfaction score. The clinical data and records of treatment showed significant improvement of eye bags, while there were no systemic side effects.
Ennesta Asri, Sp.KK
Primary Closure Reconstruction for Closing Defect in Canthus Lateral on Basal Cell Carcinoma: A case report
Basal cell carcinoma (BCC) is the most common skin malignant tumor and the incidence has steadily increased in recent years. It accounts for over 90% of eyelid malignancies. The simple ellipse (sliding flap) is often used for small defect in periorbital area guided by relaxed skin tension lines (RSTLs). Case: A case of BCC, size 0.8cmx0.8cmx0.3cm on canthus lateral of right eye in 66-year-old woman was reported. Patient was treated with surgical excision under tumescent surgical local anesthesia. We removed the tumor and closed the defect with primary closure (simple ellipse). Histopathology examination supported diagnosis of nodular type of BCC and the borders of specimen were free from tumor cells. The local flap left minimal scar and patient was satisfied with the result of treatment. Discussion: The relaxed skin tension lines (RSTLs) are generally useful guide for surgeon in the attempt to minimize cutaneous scar. Long axis of the incision is parallel to the RSTLs, allowing low-tension wound closure in the direction of the lines of maximum extensibility (LME). Excellent functional and aesthetic results were achieved around periorbital area and preserved the eyelid margin and wrinkle lines. Keywords: basal cell carcinoma, simple ellipse, RSTLs, tumescent surgical local anesthesi
Martin Barsch, MD
Liposuction Lipedema Lidocaine Levels in High Volume Liposuction
Liposuction is one of the most frequently performed aesthetic surgeries in the world. In contrast to smaller liposuctions with aesthetic indication, liposuctions in Lipedema patients are often high volume surgeries. To be able to extract up to ten litres of fat in one session a high amount of tumescence fluid must be installed prior to the aspiration of fat. Such high amounts of tumescence fluid carry the risk of high lidocaine blood levels. We have decreased the amount of lidocaine per litre to 0,023% and install up to 16 litres beneath the skin. Our investigations showed that we never reach toxic lidocaine levels and that we had no patient with fluid overload. We showed that even high volume liposuctions can be performed in an outpatient setting.  In addition to its volumizing effect adipose tissue provides an abundant source of regenerative cells, which play an important role in the integration and survival of an adipose tissue graft. we performed a study where we investigated the difference between dermal white adipose tissue (dWAT) and subcutaneous white adipose tissue (sWAT) as well as the impact of mechanical and manual fat removal with various cannula and perforation sizes on the viability of adipocytes and the stromal vascular fraction (SVF) isolated from the adipose tissue. Additionally, it was investigated whether high centrifugation and tumescence solution had an effect on these cells. Our investigation showed that an autologous fat transfer consists of many individual steps and that the result is not only dependent on the choice of the cannula but also on the processing and reinjection technique of the harvested tissue. The aim is to improve every single processing step in order to provide the transplanted tissue with the best possible chance of survival and therefore to optimize the final result.
Seher Bostanci, MD
Chemical Matricectomy for the Treatment of Ingrowing Toenail
Ingrown Toenail is a common and serious problem.It occurs mostly on the great toes.
There are three stages of disease.Although conservative treatment options are recommended for stage 1 disease,surgical management should be considered in stage 2 and 3 disease.Basic principles of surgical treatment are removal of the affected nail edge and destruction of germinal matrix edge. Partial nail plate avulsion and chemical matricectomy is a successful method for the treatment of ingrowing nails. It is currently a widely accepted procedure. Classicaly, phenol and sodium hydroxide are commonly used agents for chemical matricectomy. Phenol is the first agent used,and chemical matricectomy with phenol has a low recurrence rates and good cosmetic results, but the excessive tissue damage, drainage and prolonged recovery period are its disadvantages. Sodium hydroxide cauterization has similar success rates but postoperative healing period is shorter than phenol, and provides faster recovery. Recently TCA(Trichloroacetic Acid) was used as a new agent for chemical matricectomy. Studies reported a very high success rate,but TCA does not offer an advantage in terms of postoperative morbidity compared with phenol. It is necessary to perform additional larger studies with TCA. Sodium hydroxide matricectomy is a safe,easy and effective method with high success rates (over 90%) and minimal postoperative morbidity
Kaposi Sarcoma: Nd-YAG Laser Treatment
Kaposi Sarcoma is a multifocal vascular neoplasm etiologically linked to human herpesvirus-8 .Kaposi sarcoma can present with only skin lesions or involves the viscera including the lymph nodes,lungs and gastrointestinal tract. Local treatment options are surgical excision, radiotherapy, cryotherapy,intralesional chemotherapy,,interferon therapy and laser treatments.Carbon dioxide laser,argon laser,pulsed dye laser and Nd:YAG laser have been used for the treatment of skin lesions.In our study,we used long-pulse Nd:YAG laser for the treatment of classic kaposi sarcoma without sistemic involvement.In this study,we achieved successful results. Long-pulse Nd-YAG laser is a effective and easy treatment option for the treatment of skin lesions.
Cecilia Milagros Bernad, MD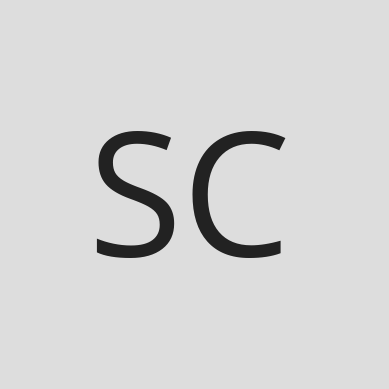 Marc Dal Canton, MD
Photorejuvenation:  cosmetic and healtcare issues. My preferred techniques and choices
The gentle interplay between selective and extended photothermolysis is the foundation of the results obtainable with vascular and pigment specific lasers and broadband light technologies on red and brown color evenness in photoaged skin and can explain the collateral improvement of skin texture usually expected proportional to the healing process. In the last 20 years numerous different laser and intense pulsed light sources technologies have been introduced in the market, based on different physics and light delivery expedients, applicators and cooling systems. It is mandatory to perform a preliminary accurate diagnosis, to provide the patient a thorough explanation of all treatment options, possibilities and limitations, including side effects and downtime, and to tailor the treatment according to objective needs, patient expectation, availability to afford the downtime and budget. Diagnostic accuracy is particularly needed when dealing with pigmented age spots, actinic keratoses, and controversial pigmented and non pigmented lesions, a potentially tricky issue also for experienced dermatologists. Sometimes health care priorities can emerge over merely aesthetic ambitions. Sometimes patients prefer to schedule multiple minimally invasive sessions than undergo a single aggressive treatment. A tailored combination of carefully selected different operative settings and procedures in one or more session allows to optimize the results of one single session, improve cost/benefits ratios according to patient's needs and expectations and to obtain effective durable and motivating results.
THE MODIFIED BURIED VERTICAL MATTRESS SUTURE: A TOOL FOR SCAR FUNCTION AND COSMETIC RESULT.
The modified buried vertical mattress suture is a relatively simple variation of a deep buried vertical matress suture, orginally described by Eckert Haneke and Leonardo Marini in 1995, N. Sadick at al in 1994 (actually there was a small dispute on the paternity of this technique) . This suture produces an effective skin eversion and optimizes the tensile strength while creates cosmetically elegant results with minimal to invisible residual suture marks. The scar spread is reported to be less likely in respect to conventional bi-layered suture techniques, expecially where skin tension and stretch-back is an issue. This technique is particularly suitable not only to wound under tensions and when a better eversion is required, but also to deep and narrow wounds, when rotating the needle can be difficult or impossible. In the author experience this is a relatively simple technique, with minimal side effects, that should be integral part of the armamentarium of any dermatologic surgeon. Sadick NS1, D'Amelio DL, Weinstein C. The modified buried vertical mattress suture. A new technique of buried absorbable wound closure associated with excellent cosmesis for wounds under tension. J Dermatol Surg Oncol. 1994 Nov;20(11):735-9. Vinciullo C, Bekhor P, Sinclair P, Richards S, Rosner L. Credit where credit is due. The Haneke-Marini suture: not a "new" technique. Dermatol Surg. 1995 Sep;21(9):819.
Monica Darmanescu, MD
Reconstruction of the Forehead and Temporal Area
Surgical approach of the forehead and temporal area poses several unique challenges for the dermatologic surgeon. A thorough understanding of the anatomic structures of the forehead and temporal area is paramount to optimal surgical result. A case series of regional reconstruction of forehead and temporal area is presented, with a variety of reconstructive techniques. The anatomy of the region is reviewed; it is important to preserve the function of motor and sensory nerves, although aesthetic concerns are of great importance in forehead and temple reconstruction. For optimal operative results, flaps must be properly sized in all dimensions, including thickness. In forehead and temporal reconstruction with skin flaps, the surgeon should anticipate secondary motion accurately, as not distorting anatomic free margin. Respecting the normal position of facial landmarks such as the eyebrows and hairline can be challenging during reconstruction. The goals of reconstruction include hiding incisions in natural rhytids, maintaining natural hairlines and eyebrows and preserving motor and sensory function.
Suture Materials – Types and Tensile Strength
Dermatology practice incorporates many surgical procedures . Knowledge of wound closure materials and instruments helps the dermatologist perform successful procedures. The choice of suture types requires understanding of the properties of the suture material, the procedure (the type of planned repair, anticipated wound tension, anatomical zone, skin type etc ), and the personal preference of the surgeon . Choice and placement of wound closure material play critical role in the outcome of incisional surgery. Each suture material have some properties and unique characteristics which affect its handling, tying and stability in tissue. Properties of the suture material should be taken into account for preoperative planning, like size, suture configuration (single strand monofilament, or multiple strands multifilament), elasticity, plasticity, memory, knot strength , tensile strength. To ensure optimal results, it is important to become familiar with the various physical properties of sutures and the appropriate situations in which to use them, in order to make educated choices for the best clinical and aesthetic outcome in dermatologic surgery .
Kristy Elleza Evangelista, MD
Basic of Mohs Micrographic Surgery
Skin cancer rates are increasing dramatically. In the United States each year there are over 2 million newly diagnosed cases – more than all other cancers combined. One in five Americans will develop at least one skin cancer during their lifetime and similar rates are found in many other countries worldwide. Mohs Micrographic Surgery (MMS) pioneered by Dr. Frederic Edward Mohs in the 1930s, is the treatment of choice for many cancers, especially where 100% margin examination is required and tissue sparing is sought. MMS fulfills the two major requirements for skin cancer treatment: complete removal of the tumor and minimal damage to adjacent normal tissue and structures. MMS has the lowest recurrence rate for the treatment of both primary and recurrent or previously incompletely treated basal cell carcinomas and squamous cell carcinomas of the skin. Essential to the success of MMS is the role of the Mohs surgeon, who recognizes the tumor and its clinical margin, excises the tumor and carefully maps its orientation, and finally examines the margin using a microscope to ensure the tumor is completely excised before reconstruction is undertaken. This lecture will discuss the step-by-step techniques of Mohs Micrographic Surgery, its indications, success and recurrence rates, pre & post-operative care and will demonstrate sample cases of non-melanoma cancers treated with MMS.
Jonathan Feliciano Dizon, MD
Jörg Faulhaber, MD
Combination Cryolipolysis & Injection Lipolysis
A very effective therapy in non-surgical bodycontouring. We analysed histologic tissue reaction after treatments with different cryolipolysis devices and selected actually effective cryolipolysis devices that are offered on the market Thereafter the tissue reaction after combination therapy (cryolipolysis, injection lipolysis, radial shock wave) was quantified histologically. One of the most effective device was found to be the Z Lipo device from Zimmer MedizinSysteme (Neu Ulm, Germany). Therefore, we used this device together with a radial shockwave (Z Wave pro; Zimmer MedizinSysteme, Neu Ulm, Germany). The combination of the Z Lipo device with radial shock wave (Z Wave pro) and injection lipolysis (Compound 1 and 2, NETWORK-Lipolysis, Drensteinfurt, Germany) showed maximum histological effects (+++) with regard to adipocte damagde, grade of inflammation and phagocytosis, investigated by two independent pathologists. We also investigated in a prospective clinical study 5 patients with cryolipolysis and radial shockwave versus 10 patients treated with cryolipolysis and radial shockwave and injection lipolysis in one session. Patients were analysed in respect to waist reduction, pain, side effects and satisfation after 3 months. Groups were compared with multiple regression analysis and t-test. In line with markedly improved clinical results, this combination treatment is highly recommended for routine clinical practice.
Reconstruction of full thickness defects on the scalp with artificial dermal regeneration template: analysis of longterm results in 68 cases.
Objective The artificial skin substitute Integra® template has already been shown to be a solid solution for the reconstruction of large scalp defects with exposed skull bone. The aim of the present study was to investigate the long-term outcome in a large cohort of 68 consecutive cases in this retrospective study. Methods In total 58 patients with 68 full thickness scalp defects after resection of various tumours with exposed skull bone after resection were included. Mean follow-up time was 24 months (±19). Results Cosmetic results were rated good by the patient and an independent observer. Mean size of the defects was 63 cm2 (±54). During the follow up period no local recurrences ocurred. Complications were observed in 13% of the cases including template necrosis (4%), infections (4%), ulcerations (3%) and autograft necrosis (2%). At the final follow-up 26 patients had already died due to internal diseases which were not associated with the surgery. Conclusion The use of Integra® dermal regeneration template for the reconstruction of large full thickness defects of the scalp with exposed bone is a reliable method with regard to complication rate, the safety of the procedure, cosmetical outcome and patient compliance.
Nicoleta Frasca, MD
Soft Surgery: Non ablative surgery
Nowadays,even if surgery has a lower request in aeshetic medicine, I trea my patients with a new approach, that ables me to get results even withoutcutting and sewing the skin
Rajesh Sahebrao Gawai, MD
Penile Enhancement
The desire to be Big persists in we all Homosapiens and also holds it value in the entire animal kingdom. Everything big is most welcome. The desire to have bigger male organs is growing in the world today. Mostly due to the internet media knowledge, that penile enhancement can be achieved. We started performing penile enhancement a few years ago due to the demand of the procedure ( Probably because of the region come from) Methods and material : We have performed till date 271 procedures age group 23 years to 53 years . Lengthening 271, Length + Girth in 243, Length + Girth + Glans 208, Girth Only : not included in the study Procedure : Measurements taken in flaccid and erectile position( whenever possible pre and post op), local and Sedation anaesthesia, through a Y shaped incision at the pubis Sypmphysis. Results : Average length achieved 3.1cm. complications Haematoma, edema, Scar hypertrophy, infection 1. Conclusion : Overall Satisfaction 97% , 3 % wanted a more bigger size. 1.5% said nothing changed.
Silhouette Soft Lift
Many patients ask the face to be reshaped with minimally invasive procedures. So we started using suspension sutures with cones (Silhouette- both soft and lift ) for rejuvenation of the face and neck. With these sutures we perform eyebrow lift, midface lift, improving the jaw line, and also the Neck lifting. Method: Preoperative skin marks were made to indicate the entry points on each side of the face where the sutures would enter and exit through the skin. The sutures were inserted through opening made by 18 G needle positioned in the lateral or temporal area of the face. The sutures get fixed by the cones in the subcut fat . Results A total of 438 patients were treated between January 2013 and December 2018. Some of the results, over a mean follow-up period of 18 months were good, with high patient satisfaction. All the complications experienced by 58 patients (13.3%) were minor and temporary including insertion area pain (7%), visible dermal pinching (52.5%), bruise (1.3%), asymmetry (0.6%). There were no infections. Conclusions Face-lift rejuvenation were performed for 409 women with a mean age of 32 years and 29 men with age of 41- 50 years. This procedure can be performed for various age groups to rejuvenate and reshape the face and neck. Men whose scars cannot be easily hidden due to baldness are also good candidates as well. The technique led to stable results and only minor, temporary complications, with a high level of satisfaction among patients and surgeons. The longevity of the results beyond the mean follow-up period of 18 months needs to be determined.
Aleksander Godic, MD
FACE SCULPTURING WITH STEM CELLS
INTRODUCTION  Loss of volume is one of major characteristics of facial ageing. Consequently, skin looses underlying support and becomes loosen because of gravity, underlying fat pads redistribute and displace, that collectively lead to changed facial contour and appearance of sad and old face, which do not necessarily match individual's chronological age. In addition, skin wrinkles and texture appear with age. Traditionally, aesthetic practitioners combine various methods to restore facial volume and improve wrinkles and skin texture, which need to be repeated regularly and require patient commitment. Recent discovery of adipose-derived stem cells (ASC) presents an important milestone in aesthetic medicine because of their unique regenerative characteristics. ADIPOSE-DERIVED STEM CELLS (ASC) ASC are present in huge amount in the fat tissue. Autologous fat is easily obtained by minimal liposuction in local anaesthesia, and procedure does not cause patients discomfort. They can be isolated and used separately, or as part of stromal vascular fraction (SVF) that is injected together with autologous adipocytes in the face. Stromal vascular fraction (SVF) is heterogeneous cell population that consists of ASC progenitors, pericytes, endothelial progenitor cells, macrophages, lymphocytes, and mesenchymal cells. ASC have capacity to differentiate into multiple cell types, including adipocytes, chondrocytes, myocytes, hepatocytes, endothelial cells – both in vitro and in vivo. They have also ability to secrete cytokines and growth factors that stimulate angiogenesis and have anti-fibrotic, anti-apoptotic and anti-inflammatory properties. They do not require in vitro expansion or genetic modification. ASC show telomerase activity, and although it is lower than in tumor cells, it testifies their ability to seemingly uninhibited self-renew and proliferate. CONCLUSIONS  Treatment with autologous adipocytes, supplemented with adipose-derived stem cells (ASC), seems to gain increasing popularity in aesthetic medicine. Fat tissue can be easily harvested, processed, and injected (supplemented with autologous ASC) in the face. ASC do not require in vitro expansion or genetic modification. Treatment is minimally invasive, safe, there are no rejection reactions, recovery is quick, and results are permanent.
STEM CELLS FOR SOFT TISSE REGENERATION OF THE FACE
Major characteristics of ageing of the face are loss of volume, skin laxity and change of skin texture. Traditional treatment includes volume restoration, improvement of skin wrinkles, laxity and texture that require regular visits and patients commitment. skin laxity and texture. Recent discovery of adipose-derived stem cells (ASC) presents an important milestone in aesthetic medicine because of their unique regenerative characteristics. STEM CELLS Historically, adult stem cells are harvested from bone marrow (BM). BM aspiration, however, is a painful and expensive procedure that requires general anesthesia. Moreover, the yield of isolated cells is usually low. Adipose tissue seems to be ideal alternative source of them. Harvesting of fat tissue and subsequent processing yield to isolation of the stromal vascular fraction (SVF). SVF is heterogeneous cell population that consists of ASC progenitors, pericytes, endothelial progenitor cells, macrophages, lymphocytes, and mesenchymal cells. ASC have capacity to differentiate into multiple cell types, including adipocytes, chondrocytes, myocytes, hepatocytes, endothelial cells – both in vitro and in vivo. They have also ability to secrete cytokines and growth factors that stimulate angiogenesis and have anti-fibrotic, anti-apoptotic and anti-inflammatory properties. They can be collected in large quantities with minimal liposuction, and do not require in vitro expansion or genetic modification. They can be used within fat grafts in order to restore volume, or separately to regenerate soft tissues. ASC show telomerase activity, and although it is lower than in tumor cells, it testifies their ability to seemingly uninhibited self-renew and proliferate. CONCLUSIONS Treatment with autologous adipocytes, supplemented with adipose-derived stem cells (ASC), seems to gain increasing popularity in aesthetic medicine. Fat tissue can be easily harvested, processed, and injected (supplemented with autologous ASC) in the face. ASC do not require in vitro expansion or genetic modification. Treatment is minimally invasive, safe, there are no rejection reactions, recovery is quick, and results are permanent.
Apratim Goel, MD
Botulinum Toxin for hyperhidrosis ( Axillary and palmar with VIDEO)
Introduction: Axillary and palmar plantar hyperhidrosis or excessive sweating leading to incapacity to work, stain on clothes as well as body odour can be a very socially embarrassing condition. Though the market is flooded with antiperspirants and deodorants, they are not a solution for excessive sweating. Till date Radiofrequency technology and botulinum toxin A injections have proven to be the most effective treatment for hyperhidrosis. Procedure: Botulinum toxin neuromodulator injections are simple and effective remedy for cessation of axillary as well as palmar plantar hyperhidrosis for 6-8 months. This lecture will have a video demonstration of the procedure of injection in axilla as well as palms which is simple few minutes technique and can be easily performed by any trained physician. About mapping the hotspots with starch iodine test, botulinum toxin can be injected easily by grid technique. Results: The results start showing in 4 days time and full results are seen in about 8-10 days time. It must be repeated after 6-8 months
Social media in aesthetic practice
Today most of us practicing aesthetic medicine carry an important responsibility and that is to identify what your happy patients love about you, what makes you stand apart from your competitors, and to figure out the most effective ways to encourage them to share their opinions with their friends and followers. Social media networks such as Facebook, Twitter, Google Plus, Instagram and LinkedIn can provide aesthetic practitioners with an extraordinary opportunity to reach out to a greater number of potential patients. These channels offer new ways of reaching out to existing and future patients online. As the social media revolution sweeps across all professionals, some forward thinking and techno savvy practitioners are definitely making the most of these communication channels. However to make the most of these, we alone are not capable of handling the entire social media front on our own. Thats why I recommend the use of a professional who could work with your guidance. The rulebook of social media is to constantly being there are be seen. For those who are already active on various social media here, they will agree that social media is a more cost-effective strategy than any traditional form of advertising. Social media marketing continues to build your reputation and bring in leads even when you're not actively building it out.
Mario Goisis, MD
A cadaver study investigating planes of injection in micrograft, hyaluronic acids, calcium hidroxylapatite, PRP and coned threads:
Background: The aim of the study is to analyze the facial layers in which the product is released in the most common practices in aesthetic medicine, such as volume augmentation by means of hyaluronic acid, calcium hydroxylapatite, PRP and micro/nanograft. Materials and methods: 40 cadavers head have been injected using several techniques imitating procedure on common practice in aesthetic medicine to properly restore age related volume loss. During the simulated procedures different materials have been used: hyaluronic acid, calcium hydroxylapatite, human fat harvested from cadavers and saline solution simulating PRP. Different colors have been used for the different materials in order to identify them at the dissection. The injection of hyaluronic acid has been executed using both 27 gauges blunt cannulas and 30 gauges sharp needles. Calcium hydroxylapatite has been injected using both 27 gauges blunt cannulas and 28 gauges sharp needles. Micrograft has been injected using 22 gauges blunt cannulas and 21 gauges sharp needles, while nanograft using both 22 gauges blunt cannulas and 25 gauges sharp needles. The colored saline used to imitate PRP has been injected using 22 gauges blunt cannulas and 30 gauges sharp needles. The coned threads has been placed using 18 gauge needle to insert them under the skin. After the injections and threads placements all cadavers head have been dissected creating 5 anatomical layers: 1-skin, 2-superficial fat compartments, 3-SMAS, 4-deep fat compartments and masticatory muscle , 5 –bone. Colored materials has been searched along the layers. Results. Hyaluronic acid has been placed in layer 2 for 93% of the volume injected, calcium hydroxilapatite has been injected in 92% of the cases in the layer 4, Micrograft has been injected for 93% in the layer 3, nanograft for the 83% in layer 2 e 17% in layer 3; PRP has been injected for 89% in layer 2; cone threads have been placed for 92% along layer 2. Conclusion: Cadaver dissection offers various insights over injections in aesthetic medicine, focusing the relationships between anatomical structures and injectables. The analysis of facial layers offers opportunity to optimize facial injection in order to have better aesthetic results.
Comparing protocols: single stage microfat vs integrated protocol of lipofilling and monthly executed biorevitalization to restore age related volume loss
Objective: To compare effectiveness and subjective satisfaction of two protocols to execute mini invasive lipofilling (microfat) to restore facial age related volume loss. During a period of time of 12 months, one group of patient underwent a single stage microfat session on the face, while a second group underwent a second microfat session at least 3 months after the first, furthermore undergoing once a month a session of biorevitalization. Materials and methods: Between 1/1/2014 and 11/30/2016 500 patients underwent microfat to restore age related facial volume loss; 250 of them underwent a single stage microfat under local anesthesia; the remaining 250 patients underwent a second session of microfat at least 3 months after the first session; furthermore the patients of the second group underwent every month a session of facial biorevitalization. Both the groups underwent the lipofilling by means of a new conception closed system, with a patented cannula. The following facial area have been treated: temporal, lacrimal, malar, cheecks, nasolabial, lips and chin. The session of biorevitalization have been executed using 2,5 cc of a mix of lyophilized amino acids and sodium jaluronate. All the patients have been evaluated by means of standard photographies and echography before the treatment and after 1, 3, 6 and 12 months. The patients have been asked to express their satisfaction about the treatment by means of a simple questionnaire. Results: The patients of the multiple session lipofilling and biorevitalization group expressed a significant bigger satisfaction about the treatment, in particular 6 months after the treatment (85% against 45%). Photographic and echographic exams showed a bigger and more stable on the mid-long term correction of the age related facial volume loss on the group of patient who underwent the multiple lipofilling sessions.
Daniela Greiner, MD
Evolution and trends in aesthetic dermatology
Recently more systematic approaches for the treatment of the face with injectables have emerged. It is now possible to address nearly every single detail of the face. In order to achieve successful results and lasting patient satisfaction the treatment plan needs to consider well planed sequences. Thus the face has to be intersected into different subunits and the treatment of these subunits has to be diagnosed by careful clinical observation. In this context it is of utmost importance to bring the expectations of our patients and our clinical findings together. The way to do that requires a deep understanding of the detailed motivation of the patient and the application of emotional codes. The presentation therefore concentrates on a systematic and holistic approach for aesthetic patients and the development of a treatment plan with special consideration of their underlying emotional motivations.
Sexy lips
The treatment of the lips with injectables is easy and complicated at the same time. Starting with the evaluation of the lips, the patient's anatomy of the perioral area (commissures, marionette lines, chin structure, pro-or retrognathia), the age of the patient and the patient's expectations have to be considered. Sexy lips are differently perceived in different age groups. In general the age brackets between 25-35, 35-50 and older than 50 have proven to be helpful in categorising the treatment plan. The presentation will show various approaches and techniques of treating the different demands in these age groups and will stress the importance of treating the perioral area in combination with a lip treatment.
Loek Habbema, MD
Female Breast Reduction by Liposuction from a Surgical and Anatomical perspective
Liposuction of the female breast using TLA and PC is a safe and effective treatment modality. The results are technique-dependent, and patient expectation is a major factor in patient selection and patient satisfaction. Volume reduction of at least 40% can always be reached in post-menopausal women and in a selected group of younger patients. Correction of volume asymmetries or correction of ptosis without fat removal are special indications. The relevance of post-operative mammograms after one year is not clear. The relevance of a second post-operative mammogram after two years seems to be absent. Glandular tissue is spared during the procedure. Preservation of the Coopers ligaments and other supporting structures facilitates the lifting effect and the natural shape of the breast.
Neck and Jawline: Technique and Complications
The neck is one of the most common areas treated by liposuction. We will demonstrate the technique. The risk of marginal mandibular nerve injury is discussed frequently in literature.
This presentation shows the complication rates of temporary and permanent marginal mandibular nerve injury, over-resection of fat, bleeding, hematoma, seroma, postinflammatory hyperpigmentation, infection, and scarring in patients who undergo neck liposuction with tumescent local anesthesia.
Jürg Hafner, MD
Keep it simple and safe: Oncological dermatologic surgery
Dermatologic surgery sticks to the general rules of safe surgery checklists as introduced by A. Gawande et al. in 2008. Local anesthesia can be performed under high patient comfort even in large interventions. Tumour-free surgical margins are a prerequisite for plastic repair. Most surgical defects can be closed with relatively simple and safe procedures.
Typical and atypical wounds: Pattern recognition and management
Most wounds – approximately 80% - have a macrovascular cause: venous (50%) – mixed venous-arterial (20%) – arterial (5%) – hypertensive-ischemic leg ulcer of Martorell (5%). The remaining 20% encompass many less common pathologies, such as infection (ecthyma, tropical ulcer, etc.), physical (skin tears on atrophic skin, deep dissecting hematoma on atrophic skin, post radiation therapy), toxic (insect bite), vasculitis-associated, pyoderma gangrenosum, hematological disorders (sickle cell anemia, etc.), Klinefelter-Syndrome, pancreas lipase necrosis, malignant skin tumours. The clinical pattern helps to make a correct clinical diagnosis at a first attempt that requires confirmation by medical examinations. Treatment is tailored to the cause, whereas local wound treatment is of less importance. Refractory wounds need grafts – split skin or punch grafts.
Firas Hamdan, MD
Lip Lift: A Simple Office Based Procedure that can both enhance and rejuvenates the perioral area
Lip Lift is an office based procedure that can both enhance and rejuvenates the perioral area. This simple procedure can be used for both young and older patients. Young patients who are unable to achieve lip beautification with adding filler material to their upper lip due to various reasons. Whereas older patients especially seeking full facial rejuvenation, face the fact that the aging face often develops changes in the perioral region, and a facelift will not affect the perioral region to any appreciable degree. So the lip lift can be used in conjunction with a facelift to better enhance the results.
C. William Hanke, MD
Key Moments in the history of dermatologic surgery
Dermatologists have been innovators and leaders in multiple areas of dermatology including HTP, dermabrasion, chemical peeling, laser therapy, tumescent liposuction, injectable fillers and neuro toxins, dermatologic oncology, Mohs surgery, and reconstruction of wounds. The dermatologists who made these advances possible will be highlighted.
Update on training for dermatologic surgeons in the U.S.
The first Mohs surgery fellowship training program was established at NYU by Perry Robins in 1970. The subspecialty has grown, there are currently over 70 accredited one-year training programs in Micrographic Surgery and Dermatologic Oncology. The first Board Certification examination in Micrographic Dermatologic Surgery will be held in two years.
Finessing Surgical Closures on the cheeks
Surgical defects on the lateral medial and mid-cheek all require difficult types of repairs. Whenever possible, primary closures should be considered. Large defects in the preauricular area may require advancement or transposition flaps. Large defects on the medial cheek require advancement or rotation flaps. Large central cheek defects necessitate closures which are perpendicular to the eyelid margin in order to avoid ectropion.
Is Lipedema really a distinct disease?
Lipedema is an entity that is well known in Europe, but is largely unknown and underdiagnosed in the U.S. The clinical features of lipedema can be masked by obesity. Control of body weight is essential to avoid progression of the disease.
Doris Hexsel, MD
Treating gummy smile with botulinum toxin
Of all the human facial expressions, the smile is probably the most pleasing. It expresses a wide range of feelings and it has an important role in facial aesthetics. An esthetically harmonious smile should be symmetric and display less than 2mm of the gum. The exposure of the gum upon smiling beyond 2mm is known as gummy smile (GS) or gingival smile, and it is often considered unattractive. The hyperactivity of upper lip elevator muscles is one of the factors involved in this condition, and although it is an off-label treatment in some countries, scientific publications have shown the safety and efficacy of onabotulinumtoxinA (ONA) and abobotulinumtoxinA (ABO) for this condition. Four types of gingival smile have been described (anterior, posterior, mixed and asymmetric) and respective muscles involved in each type. It should be considered when treating the patient, as well as other individual characteristics. Since all the musculature in the lower face directly or indirectly connected to the mouth and it is very responsive to BoNT-A, proper technique and doses should be carefully selected for this area. Concomitant treatment of other lower face indications must be well evaluated previously. The last global aesthetics consensus for BoNT-A suggests the injection of 0.5 to 2 U of ONA in each point. One to 2 injections points per side can be treated, and total doses can range from 1 to 4 U. This consensus considers treatment doses of up to 8 U depending on the patient. Small doses of BoNT-A injected superficially are efficacious and have lower potential for complications. It is recommended to inject lower face together with upper face to have a more harmonious result and to avoid the development of possible resistance to the toxin.
Chang-Hun Huh, MD
Nasal Reconstruction for Asian
The nose of Asian is quite different from Caucasian. Asian has smaller, flatter and wider noses. So sometimes, the reconstruction methods which are commonly used in Western countries cannot be used for Asians. Reconstruction of nose has long history other than other part of the face. We could find a medical record in 600~700 BC in India, and it is obvious that the punishment to cut nose is related to reconstruction of nose. Since 19th Century, various techniques for nasal reconstruction have been introduced using remnant tissue of the nose, cheek and forehead. Nasal bone also can be replaced by septum, ear, rib, and so on. In this talk I would like to introduce nasal reconstruction options for Asian, focused on simple, one stage operation that might be used in OPD based daily practice.
Irina Izmaylova, MD
Modern trends in the correction of the age-related changes of the face. Fast and slow beautification.
The modern history of beautification began with the discovery of an anti-age effect after the use of botulinum toxin by ophthalmologists Alistair and Jane Carruthers in 1989 in a patient with blephorospasmus, and the creation of the first synthetic hyaluronic acid filler under the brand Restyline. Over the past 40 years there has been a significant increase in the use of intradermal fillers for the correction of age-related changes in the face and body. For the classification of types of aging I.I. Kalgunenko in 1974 proposed a classification based on morphological changes in the skin and subcutaneous fat tissue of the face, which allows to definite 5 main types of aging: fine-wrinkled, deformed, combined, muscular and tired, which remains relevant today as well and allows to make individual plans correction of age-related changes for all types of skin. However, there is a negative side to extensive beautification: in connection with the frequent, sometimes thoughtless use of fillers and collagen stimulants, hypertrophic or deformational type of aging of the face began to predominate among Russian patients, which we define as the ARTIFICIAL MIXEDEMA. Until recently, the predominant trend in Russia, Eastern Europe, China and the countries of Southeast Asia and USA was Fast beautyfication. The main idea of this trend is the rapid transformation and rejuvenation of all anatomical areas of the face, often accompanied by changes in the individual characteristics of the patient's anatomy of the face. During one procedure, the patient was given a botulinum therapy of all third parties of the face, a thread lifting, and up to 8 ml of a filler and / or collagen stimulator were injected. The trend of slow beautyfication implies a step-by-step, metered correction of age changes distributed over a known period of time with a strict periodicity, taking into account the type of aging and the physiological characteristics of the skin. It should be noted that both the stages and methods of correction are chosen individually, the frequency of repetition of correction methods is assigned strictly according to the indications, which allows to avoid the overdone effect and to achieve a natural effective correction of age-related skin changes with a long-term effect.
Krisinda Clare Dim Jamora, MD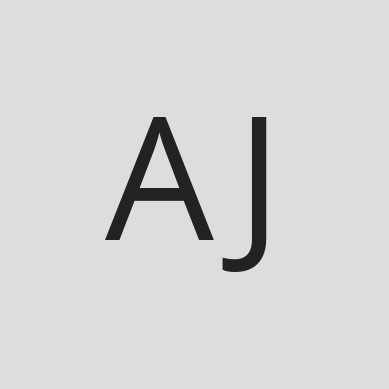 Roland Kaufmann, MD
Full- or split-thickness grafting? – A reappraisal of old concepts
In addition to primary wound closure or the performance of local flaps, skin grafts are one of the most common and standardized routine procedures performed by a dermatosurgeon. Usually, the indication and selection of the type of transplant is based on well-established criteria, mainly including wound-dependent parameters such as size, configuration or circulation conditions. Particularly in larger defects or less favourable wound conditions meshed split skin transfer is considered a superior choice as compared to the more demanding full-thickness grafts. However, under various conditions of diseased or aged and atrophic skin this concept should be called into question. Here, a routine use of full-thickness-grafts or modified techniques such as suction blister transfer or combined procedures are often advantageous and avoid the need to generate additional donor site wounding.
Sentinel node biopsy – Shifting concepts in skin cancer surgery
Sentinel node biopsy (SLNB) is considered a standard of care procedure in surgery of advanced primary cutaneous Melanoma but is also frequently recommended in guidelines of several other cancers including Merkel cell carcinoma of the skin. The entire concept has been challenged by results of more recent trials, demonstrating that node-positive melanoma patients do not benefit from a subsequent completion lymphadenectomy. Since SLNB apparently is of no value as a therapeutic or prophylactic procedure and does not even select candidates potentially profiting from a subsequent removal of the nodal basin its remaining value as a purely diagnostic staging tool has been debated. However, given that checkpoint-inhibitors (nivolumab, pembrolizumab) as well as combined targeted therapies with BRAF- and MEK-inhibitors ( dabrafenib plus trametinib) have meanwhile been approved in an adjuvant setting of stage III patients and ongoing trials might show superiority also in Stage II disease the SNB-concept appears in an entirely new light.
Il-Hwan Kim, MD
Clinical Interpretation of Instruments in Dermatological Surgery
Recently, with the remarkable development of professional AI technology, the future of dermatology based on classic image centered diagnosis and treatment is becoming unclear. Nevertheless, we think that our future is still bright because the field of dermatologic surgery that include surgeon's hands exist. In the procedures and surgical field, direct experience with patients is more important rather than theoretical knowledge in textbooks. And learning and applying basic knowledge of skills in this field is always as important as a new technique to improve surgical abilities. The process of solving, polishing, and mastering actual patient cases through surgical basic skills is the real professional. In this opportunity, I will introduce the charm of the value and accumulation of my experience that I learned and grew while working with my brain and hands. My topic is about the clinical interpretation of various instruments such as surgeon's hands, scalpel, cotton swabs, needles, syringes, dermoscopy etc.
Pigmentation of BCC is inversely associated with tumor aggressiveness in Asian patients
Previous studies have addressed the predominance of pigmented basal cell carcinomas (BCCs) in the Asian population. Objective: We sought to determine the subclinical infiltration of BCCs according to the semi-quantitative assessment of pigmentation. Methods: We retrospectively investigated 219 patients with 225 primary BCCs who underwent Mohs micrographic surgery (MMS) between January 2004 and June 2017. The degree of pigmentation was calculated as the percentage of the sum of the pigmentary area over the total tumor surface area. Subclinical infiltration was assessed by the number of required MMS stages. Results: BCCs with smaller pigmentary areas required higher MMS stages and presented as more aggressive histological subtypes. Upon investigation of the factors affecting subclinical infiltration, the pigmentary areas of the tumor surface (P=0.005, 95% CI -0.022–0.02), tumor size (P=0.025, 95% CI 0.053–0.808) and aggressive histological subtypes (P<0.001, 95% CI 0.957–2.293) were independently associated with the MMS stage. After adjusting for the effect of histological subtypes and tumor size, the amount of pigmentation was clearly associated with lesser subclinical infiltration. Limitations: Retrospective, single-center design. Conclusions: BCCs with a smaller extent of pigmentation tend to exhibit greater subclinical infiltration and a more aggressive histologic growth pattern. Pigmentation should be considered a clinical predictor for the histologically favorable BCCs in the Asian population. Key words: Asian population; Basal cell carcinoma; Mohs micrographic surgery; pigmentation; prognostic factor; histological subtype.
Hernn Maximilan Kovacs, MD
Oliver Philip Kreyden, MD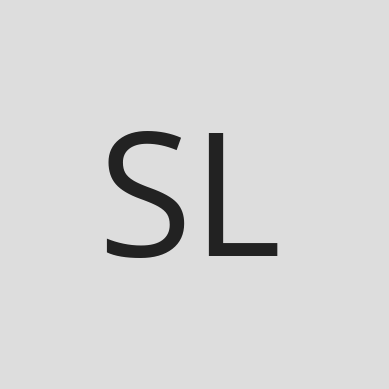 Stephen Thomas Lacson, MD
Nikolaus Linde, MD
The perfect lip
 The perfect lip – easy to sculpt. There is one method which works with every lip and creates a perfect, natural, and long lasting result with hardly acomplications. I will demonstrate how I do it and discuss how to avoid severe side effects.
 Rhinoplasty without a scalpell – the 4 Point Method
 The surgical rhinoplasty is a method to change the shape of the nose with a high risk of complications. The outcome rarely meets the patient's expectations. The nonsurgical rhinoplasty with filler can be a perfect alternative to surgery. It is easy, fast, without downtime and with lower costs. There is an easy way to perform the nonsurgical Rhinoplasty with a 4 Point Method.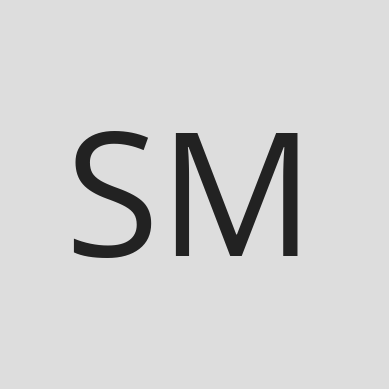 Kai Munte, MD
Versatility of rhombic flaps, Limberg, Dufourmentel and Webster: design and execution
The rhombic flap is in principle a transposition flap. The advantage of the transposition flap is that the main tissue movement is coming from two directions in comparison with the primary closure where the movement is coming from only one side. Though a primary closure is leading to more distortion. The ideal reconstruction zone for the rhomboid flap is the temple area. In principle this reconstruction could also be used in other areas. In this lecture I also mention the different types of rhombic flaps and the differences between these flaps2. One of the main advantages of rhombic flaps is fast execution and due to its design and small operation area it is needing less local infiltration anesthesia. The disadvantages are big dog ears and a lot of artificial lines which are impossible to hide in natural wrinkles. Limberg AA. Modern trends in plastic surgery. Design of local flaps. Mod Trends Plast Surg. 1966;2:38–61 Lister GD, Gibson T. Closure of rhomboid skin defects: the flaps of Limberg and Dufourmentel. Br J Plast Surg. 1972 Jul;25(3):300–314
Ursula Mansson, MD
Biocompatible and Biodegradable properties of Platalets Rich Plasma in Dentistry
Platelets rich plasma (PRP) is suggested to be a promising tool in Dentistry. PRP contains high concentration of platelets in a small volume of plasma, a modification of fibrin glue, the native concentration of fibrinogen from autologous blood. PRP properties are production and release of multiple growth factors (GF) upon platelets activation. In Dentistry the GF properties are giving possibilities for use in wound healing in the periodontium and alveolar bone repair after extraction of teeth and gum operations. The aim of this presentation is to present the examples of successful treatment based on the use of PRP in Dentistry.
to understand the meaning of Platelets rich plasma (PRP)
to give the knowledge about the composition of PRP
to introduce types of growth factors
to present the use of PRP in dentistry and medicine
to present the examples of PRP use in dentistry
Ornkes Panyanetinad, MD
A4U non surgical zygomatic arch reduction" injection technique
Prominent zygoma is one of the main aesthetic concerns in Asian faces. Previously, main treatment is surgical zygomatic arch reduction. However, numerous cases are seeking for less risky and no downtime choices. Surgery is a social taboo in some family. So I create "A4U non surgical zygomatic arch reduction" injection technique.

With thorough facial analysis, this kind of facial pattern shares some common patterns. A sharp zygomatic arch (resembling the sharp apex of "A" alphabet) 4 surrounding smoother depressions (resembling the "U" alphabet): temporal fossa –subzygomatic arch depression–infraorbital depression-canine fossa.

So I inject HA fillers at these "4 Us" respectively.Temporal fossa "U" with sharp needles and/or 22G cannulas. Subzygomatic arch depression "U" with 22G cannulas. Infraorbital depression with sharp needles and/or 22G cannulas. Canine fossa with sharp needles. The total amount of HA filler is determined by the severity of each case.

Most patients satisfy with less prominent zygoma, more balanced and harmonized facial proportion, natural looked face together with no downtime.

"A4U" non-surgical zygomatic arch reduction injection technique is created by the combination of science and art. I combine the concept of aging process–facial anatomy–light and shadow concept together with psychological aspect such as social comparison theory. This technique is preferred in the case with:
- Downtime free request
- Social taboos of surgery
- Surgical risk free request
- Not too much difference of "APEX" of "A" and "BOTTOM" of "U"

The causes of this facial pattern can be from both too prominent zygomatic "A" apex and loss of volume in these "4U" areas. This condition can be congenital or aggravated by any conditions that trigger volume loss such as "Dental BRACES wearing". With "A4U" injection technique, physician can help a lot of patients that convention surgery is not their answer.
Andrea Paradisi, MD
RECONSTRUCTION OF NASAL DEFECTS
 Radical surgical therapy represents the most effective treatment for epithelial skin tumors. The most common location of basal cell tumors (approximately 40%) is on the nose. Reconstruction of nasal defects must preserve the integrity of complex facial functions and expressions as well as facial symmetry and a pleasing aesthetic result. The reconstructive technique depends largely on the location, size, and depth of the surgical defect. In this presentation we will explore classic reconstructive techniques using local flaps (advancement, rotation and transposition) or grafts, as well as combined techniques, the approach to multiple neoplasms, and recent innovative techniques.
Peter Peng, MD
Clinical experience on novel injectable lipolysis in Asians
Submental fullness is one of the earliest signs of an aging face, and one of the most desired treatment areas for patients. The US FDA has approved the use of deoxycholic acid injection to treat unwanted superficial submental neck fat. Deoxycholic acid injections can treat moderate to severe submental fullness in 2-4 sessions spaced throughout 4-8 weeks; some severe cases may need up to 6 sessions. After treatment, effect is long-lasting, as evidenced by a five-year follow up study. Aside from the submental area, some off label areas could also be treated, given careful evaluation and treatment planning. In this presentation, I will outline the clinical experience on injectable lipolysis with deoxycholic acid in Asian patients over label use and some off label experience.
Filler injection and thread lift combination therapy
There are many signs of an aging face, such as volume loss, depression, wrinkles, folds, laxity, sagging, irregular pigmentations, and changes in skin texture. Many studies have shown these aging signs to be related to degenerative changes in all five layers of the face: bony remodeling, deep fat volume loss, ligament and SMAS laxity, downward repositioning of superficial fat pads, skin laxity, loss of elasticity, and dyschromia formation. Combination treatment is one of the trend for minimal invasive approach to aging face and beutification of the face. The two major ageing components of sagging and volume deficiency can be address by threads lift and filler injection synergisticly. In this presentation, I will focus on rational approach, sequence and techniques of thread lifting and filler injection procedures for facial rejuvenation and beautification.
Picosecond 1064/532 nm laser duoenergy for skin rejuvenation in Asian
Aging process may involve all the facial five layer main structures-bone remodeling, ligment laxity and deep fat volume loss, SMAS laxity, superficial fat downward displacement and skin atrophy and loss of elasticity. On the other side, acne is one of the most common skin diseases seen in dermatological practices all over the world. In colored populations, acne scars and pigmentary sequelae can affect more than 50% of the population. The fractional picosecond 1064/532 nm laser may induce new collagen formation and then have rejuvenation effect which can be used for treating acne scars. In this session, I will present the clinical experience and treatment strategy by using Picosecond Nd:YAG 532/1064 nm laser duoenergy for pigments and skin rejuvenation in Asian skin
Josef Pilz, MD
New trends in aesthetic and dermatology laser devices
Lasers have many applications in dermatology. Recent developments in laser technology have produced significant therapeutic advances in several areas. Lasers have been used in aesthetic surgery to improve skin texture, diminish dyspigmentation and rhytides, and tighten skin and body contouring. Because of the characteristics of the light used in laser technology, it can be used for selective photothermolysis. The targets specific chromophores ultimately are leading to facial rejuvenation, skin tightening and body contouring. Combined with widespread media attention fueling a strong public focus on youth and beauty, the volume of laser procedures performed has increased steadily and, with this, so has the number of resulting complications observed from their use.
The gold standard in photodynamic therapy (PDT) for field cancerized skin
Photodynamic therapy (PDT) is highly effective in the treatment of actinic keratoses, Bowen`s disease, superficial and thin nodular basal cell carcinomas, with a cosmetic result typically superior to that achieved with existing standard therapies. Ablative fractional laser resurfacing (AFXL) creates vertical channels that facilitate the uptake of the photosensitizer. Successful delivery of a photosensitizer into the skin is an important factor for effective photodynamic therapy. However, conventional PDT for AKs is associated with inconveniently long clinic visits and discomfort during therapy. Because of the pain during the conventional PDT is the daylight-mediated PDT an interesting alternative, which is a simpler and more tolerable treatment procedure for PDT. In middle- and northern Europe are rain and cold temperatures the main limitations of natural daylight photodynamic therapy. Several solutions are now proposed to carry out indoor illumination so-called artificial white light or simulated daylight (SDL-PDT). In our mind is the combination of ablative fractional laser resurfacing with indoor daylight photodynamic therapy the gold standard in photodynamic therapy for field cancerized skin.
Sarawalai Rakchart, MD
Periorbital Injectables: Do and Don't
As we age, the periorbital areas is the very first area that effected. The tear trough is the most common defect that make the patient look older than their age or look tired or sad. The common treatment for this is filler injection. But the common complication after do filler treatment for tear trough is lumping while smiling. This can cause by:
Intramuscular injection
Use sharp needle
Using wrong type of filler
The best technique for tear trough injection should be "inject with understanding" Don't get confused between tear trough and mid cheek loss. Tear trough and mid cheek loss are different area of treatment technique. For tear trough, to prevent the lumping, use cannula and injection deep to the bone or inject very superficial on subdermal layer little by little with the softest HA filler. Last but not least, don't overfilled and keep in mind that even a toddler has the tear trough.
Matthias Sandhoffer, MD
Lipedema: A Report of 700 cases, Anatomy, Diagnosis, Treatment
Lipedema is a very complex, unexpectedly frequently occurring disease of the fat system of the extremities. It is a lymphological disease that especially affects abdominal fat. In a few cases is it also associated with metabolic symptoms. Lipedema is a special form of obesity that is not recognized by medicine or the population as being resistant to exercise and diet. The mental burden for these patients is extreme. On the basis of our anatomical investigations, one may well speak of a serious, Progressive disease of subcutaneous adipose tissue and neighboring, associated structures. Not only is a clinical examination required, but also duplex sonographic evaluations and impedance measurements are necessary for diagnosis and postoperative follow –up. In addition, the pathomechanism is confirKaposi Sarcoma: Nd-YAG Laser Treatment The gold standard in photodynamic therapy (PDT) for field cancerized skin med by a particular behavior of the stem cells. Dermatological problems such as dryness, infections, vulnerability, and tendency toward ecchymosis can be explained by the thinning of thedermis and loss of elastic fiber. Here, the function of dermal fat may be impaired. It is apparent from our observations that in particular, early surgical therapy by means of liposuction has a lasting value for patients in the early stage and brings a significant improvement in the quality of life of the patients.
Fat Grafting and Stem cells-in vivo activation of regenerative cells for facial rejuvenation
Positive effects of extracorporeal shockwave therapy (ESWT) on wound healing, nerve regeneration and neovascularization could previously be proven. In this study the radial ESWT was examined for facial rejuvenation strategies, where direct ESWT treatment on the face already showed an initial effect. For increased volumization, authologous fat grafts were additionally applied with ESWT pretreatment of the donor and recipient areas. Pretreatment of the recipient site with ESWT is essentials for graft incorporation since ESWT is known to promote angiogenesis that is required for successful graft integration into the target tissue.
Acoustic Shockwaves for Body Contouring
Cryolipolysis combined with shockwave therapy has been previously shown to have synergistic effects in the body contouring results.

This open-label, prospective, multicenter, comparative study investigated the safety and efficacy of combined cryolipolysis, shockwave therapy with cryolipolysis, shockwave therapy and interjection polyenyphosphatidycholine-based lipolysis.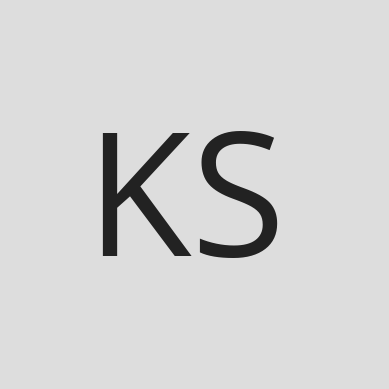 Ava Shamban, MD
The Jeck
Part of the aging process takes place along the contour of the jawline as the mandible diminishes in size and the neck thickens. There is a loss of demarcation between the contour of the jawline and the beginning of the neck, creating the formation of the 'Jeck'. Similar in fashion in the way the calf blends in to the ankle described by the popular word the 'cankle', the term 'Jeck' refers to the blend of the jawline into the neck creating an age appearance. The treatment of the 'Jeck', which will be elaborated in detail, then briefly begins with reestablishing mid-face facial contour and continues with treating any excess fat or platysma bands in the neck, finally the jawline is defined with filler.
Millennial Makeover
In every practice there is an influx of younger patients seeking cosmetic treatments. This shift to a younger patient demands a thoughtful approach as It is not rejuvenation that is required but prejuventation. In addition, there is a societal shift in the realm of gender identity, the integration of cosmetic procedures into regular grooming schedules, and the influence of social media. These cultural changes require a considered multimodal treatment plan to deliver the correct outcome as requested by this new type of patient.
Priti  Shenai, MD
Multisource Radiofrequency for fractional skin resurfacing - Significant Improvement treating Acnescars, Skin Rejuvenation and Striae in skin type 4 & 5
Acne scars and Striae are one of the most difficult disorders to treat in aesthetic dermatology. Radiofrequency (RF) is non-ionizing electromagnetic radiation used in medicine for nearly 100 years. In contrast to most lasers that target specific chromophores, RF is chromophore-independent and has deeper penetration to the dermis and hypodermis as compared to light based technologies. The use of RF devices for skin resurfacing has similar efficacy however with less downtime, pain and adverse effects, especially when treating dark skin types. The latest generation of multisource RF systems which use six independent RF generators simultaneously, have been shown to provide deeper penetration with less surface heating and discomfort. The Fractional Skin Resurfacing (FSR) technology provides unique ability to treat the epidermis and dermis simultaneously; fractional micro-ablation for skin texture at the epidermal layer and significant volumetric heating up to 2.9mm for collagen remodeling at the dermal layer. Objective To investigate the safety and efficacy of the FSR technology on skin type 4 & 5 for treating Acne scars and Striae. Study Design & Methods 15 patients enrolled in this study. All subjects were treated with the FSR procedure. Treatment areas were cheeks, forehead, arms and abdomen. RF energy was delivered at levels of 3-5 watts with exposer time of 20-40 msec. Protocol includes 4-5 treatments with one moth interval. All patients were photographed before each treatment. Results Some of the patients had reported pain during the treatments. No adverse events were reported during and after the treatments. B&A photos show improvement in acne scars, striae and skin texture. Conclusions The current study evaluates the efficacy and safety of a FSR treatment. The evaluated indications were acne scars, striae and skin texture and the findings show that the treatments are safe and effective with high satisfaction rate.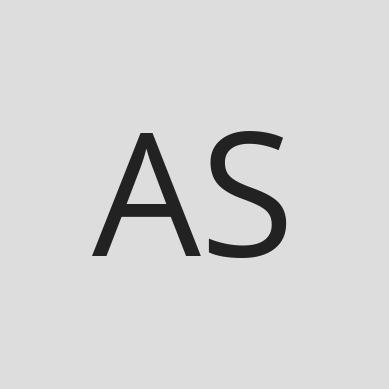 Livia Francine Soriano, MD
Intralesional Injection Cocktails and Techniques for Keloids
Keloids and hypertrophic scars are abnormal and excessive connective tissue responses to injury. These may lead to cosmetic disfigurement, functional impairment and affect the quality of life. Higher prevalence has been reported in patients of Asian, African and Hispanic descent. Although several treatments were reported in the literature, no universally effective therapy was found to date. Intralesional corticosteroids (most commonly triamcinolone acetonide) are frequently used to inhibit fibroblast proliferation and collagen synthesis. However, there is a risk of atrophy, telangiectasia, and pigmentary change. Injections may need to be repeated monthly, and recurrence rates can be up to 50%. Recent studies suggest that a combination of surgery with intralesional 5‐FU or intralesional corticosteroids is preferable to monotherapy. Intralesional verapamil, 5-fluorouracil (5-FU), bleomycin, interferon alfa-2b injections, and mitomycin C have been reported. Pulsed dye and Nd:YAG lasers appear to be more effective, especially when combined with intralesional corticosteroids or 5‐FU.
Miriam Emily Piansay-Soriano, MD
Matthieu-Beustes Stefanelli, MD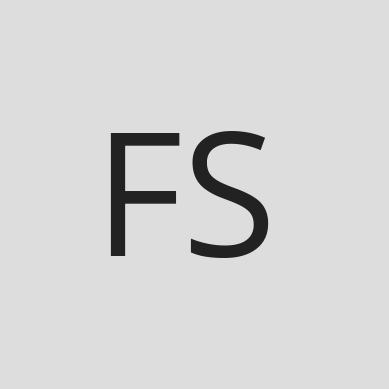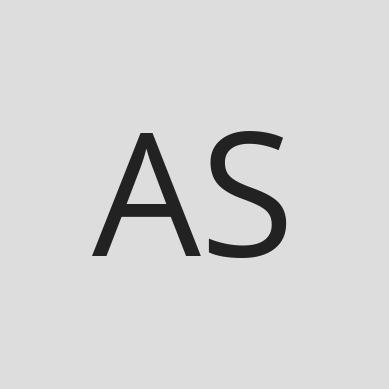 Patana Tengumnuay, MD
The Hunger Games: Intermittent Fasting Technique for Weight Loss and Longevity
Caloric restriction is known to increase lifespan in animal of all species tested. In this practice called CRAN (caloric restricted diet with optimal/adequate amounts of nutrients), the energy intake is minimized (1200 - 1900 kcal/day) but sufficient quantities of vitamins, minerals, and the important essential nutrients that supply more than 100% of recommended daily intake must be eaten. Numerous studies have shown that caloric restriction can help decreasing blood sugar, LDL-cholesterol, blood pressure and increasing HDL-cholesterol. However, the practice of caloric restriction is not easy to follow, and many anti-aging specialists have suggested an easier and more practical approach called 'intermittent fasting'. In this regimen, 12-16 hour fast is followed by 8-12 hour eating period for 1-3 days per week. Recent findings suggest that intermittent fasting is effective as caloric restriction for weight loss and cardioprotection. Intermittent fasting doesn't change what we eat, but it changes when we eat. One of the mechanism of intermittent fasting is autophagy, a cellular maintenance process stimulated by fasting that triggers the cell to remove its dysfunctional components and recycle the cellular waste. In 2016, the Nobel Prize was given to Yoshinori Ohsumi for his discovery of the mechanism of autophagy, the natural process that is critical in disease resistance, longevity and vitality.
Combating Skin Inflammation with Diet and Supplements.
Oxidative stress and inflammation are two major mechanisms of aging that effect the body as a whole as well as the skin. Excessive consumption of refine carbohydrate is one of the important causes of chronic skin inflammation. One important advice that I always give to my patients is "Sugar is Toxin". Toxins accumulation in the body has been accounted for various skin problems. The body has the system for detoxification using liver, kidney, lung, and the skin. Blemished skin can signify harmful toxins being ingested but not properly detoxified from the body. Good detoxification program should begin with minimizing the amount of toxins entering the body by refraining from cigarette, alcohol, cow's milk, refine sugars, processed food, and toxic fats. Exercise helps increase blood flow and oxygenation to the skin and enhances detoxification through sweat. Since the kidney helps the body excreting toxic waste into urine, drinking more water is one of the important measures of detoxification. Vitamin and anti-oxidant supplements are also important for optimal detoxification process. The lists of antioxidants that are particularly beneficial to the skin include astaxanthin, pycnogenol, tocotrienols, glutathione, vitamin C, and co-enzyme Q-10. In addition, to protect our skin from inflammation, we need an optimal nutrition with the lowest amount of high glycemic index and sufficient amounts of whole grains and fish. We also need to understand the components of the cooking oil. The omega-6 fatty acid is the source of inflammatory eicosanoids. Dietary intake of omega-3 fatty acids in fish oil and omega-9 fatty acids in olive oil displace omega-6 fatty acids in the plasma membrane resulting in the production of less inflammatory eicosanoids. Fish oils (EPA and DHA) are anti-inflammatory fatty acids that being sold as a supplement and have been proven for preventing chronic inflammatory illnesses as recommended both by dermatologists, and anti-aging practitioners. Finally, gut inflammation may lead to atopic dermatitis and skin inflammation. Digestive enzymes and pro-biotic supplementation have become an alternative choice for treatment of these conditions. These good bacteria also help us making essential vitamins and nutrients that are important for skin health.
Ma. Agnes Espinoza-Tharbtharm, MD
Kenneth Thean, MD
A practical approach to patient treatments adding a High-Power Optically Pumped Semiconductor 577nm yellow Laser (HOPSL) to your toolbox
Superficial cutaneous vascular lesions are commonly seen. Most facial telangiectasias, veins, rosacea and acne respond well to the same 577 nm yellow laser. Even superficial moles and small viral warts can be removed. Melasma remains a difficult problem to treat. Patients who have telangiectatic erythema within the melasma lesions often achieve better results with using the Q-Switched Nd Yag laser to clear the excessive melanin, combining this with a yellow light antiangiogenetic laser treatment in the 577 nm wavelength. The 577 nm yellow laser is a useful treatment option to augment control of the vascular component of melasma, and also decrease facial telangiectasia. The 577 nm yellow laser alone is also useful to improve other pigmented problems like epidermal melasma, solar lentigo, and photodamaged skin. The objective of this session is to discuss the optimal laser parameters and establish some clinical guidelines for therapy with a HOSPL 577 nm laser.
Needleless upper and lower face lifting using pneumatic technology to introduce hypertonic saline and hyaluronic acid (HA)
While there are many non invasive needleless treatments for the lower face, lifting of the upper face for additional results remains a challenge. As an adjunct to energy based devices (EBD) aesthetic treatments for face lifting, we can now augment with treatments into the scalp dermis using compressed air to drive small molecule of hypertonic saline or HA into the skin. This is a synergistic treatment that complements EBD lower face lifting for a more complete lift. It also overcomes some of the drawbacks of injectable procedures. The air jet lateral dispersion of hypertonic saline and HA gives immediate dermal reinforcement, and subsequently the body generates its usual wound healing responses. Pneumatic technologies also induces this wound-healing process in the Superficial Muscular Aponeurotic System (SMAS). There is no downtime with this combination treatment.
Michael Tirgan, MD
KRF Clinical Practice Guideline – Treatment Strategy
It has long been known that successful treatment of a disease is possible only when we understand the underlying pathophysiology. Certain de-novo skin pathologies, for instance basal cell carcinoma, can be successfully treated with surgery. However, post-operative recurrence is observed in almost 100% of patients undergoing keloid removal surgery, hence adjuvant ILT or radiation therapy are incorporated to reduce the risk of recurrence. The core question to ask is, "Why is there such a high rate of recurrences after keloid removal surgery?" The following topics will be discussed during the presentation: Exposure to radiation therapy and/or frequent injections of high-dose steroids are known to result in long-term, significant, adverse effects. Considering the above risks, treatment strategy should focus on treating the keloid patient as opposed to removing a keloid lesion. All keloid lesions start as a small papule or a minor liner lesion. The correct approach to such early-stage keloid lesions is to treat them very aggressively with the goal of inducing a complete remission. It is only with this approach that we can have a significant impact on the natural history of this disorder.
Stan Tokachjov, MD
Pushing Flaps to the Limits: Pearls in Complex Reconstruction with Combination Reconstructions
Difficult Mohs surgery defects often require flaps or grafts or combinations of multiple reconstructive options. Rotation, advancement, transposition, and interpolation flaps may be elegantly designed to repair defects giving appropriate function and cosmesis. Larger and more difficult defects may require pushing the envelope with flap reconstructions or combination repairs. This session is designed to give examples and step-by-step reconstructive techniques of several types of flaps in difficult defects with pearls to improve outcomes. Some of the flaps discussed will be dorsal nasal rotation flaps, large scalp and forehead rotation flaps, bilobed transposition flaps, crescentic lip flaps, glabellar transposition flaps, East/West flaps, cheek to nose interpolation flaps, and combinations of these flaps with grafts.
Rare Tumors Treated with Mohs Micrographic Surgery: A Practical Review of Tumor Recognition and Current Treatments
Non-melanoma skin cancers are treated with a variety of modalities. Rare adnexal and fibrohistiocytic tumors pose a challenge for clinicians, pathologists, and surgeons with regards to treatment and prognosis. This lecture focuses on uncommon and rare malignancies treated with Mohs micrographic surgery and presents the current literature with regards to treatment. In addition, pearls in clinical recognition, histopathologic aspects, and prognosis are discussed.
Rataporn Ungpakorn, MD
Procedural management of melasma in Asian skin
Melasma is a leading pigmentary disorder occurring more frequently in persons with Fitzpatrick skin type IV to VI. Although a common condition, an ideal treatment for satisfactory or permanent cure has yet to be found. Common pigmentary conditions that are misdiagnosed or may be found simultaneously with melasma are facial dermal naevi, PIH, ochronosis and pigmentary occupational dermatoses. Present consensus suggests a combination of sun-protection, topical hypopigmenting agents, physical peeling and light therapy are beneficial. Topical depigmenting agents are all targeted at different pathways of melanogenesis but no single therapy is effective. These medications can be grouped according to their specific inhibitory action on different steps of glycosylation, tyrosinase enzyme, melanosome transfer, tyrosinase gene transcription or epidermal turnover. Present available treatment involves the use of range of topical depigmenting agents, adjunctive physical and laser therapies. Topical hydroquinone is still the gold standard. Efficacy depends on the concentration which also determines untoward side effects. A range of other natural and synthetic chemicals have also been used with various results. Evidence-based data suggest that a combination of hydroquinone, topical corticosteroid and vitamin A acid is among the most effective. Other effective therapies are retinoic acid and combination with glycolic acid or hydroquinone (level IB, IC). Further follow-up is needed to evaluate the risk-benefit in regular and long-term use. Trials with Q-switched ruby, alexandrite, erbium-YAG and IPL have been used without promising result. Different peeling agents, light and laser technology are considered as adjunctive therapy. The use in combination with standard topical medication must be individualised depending on severity and other factors which must be carefully assessed. Tranexamic acid and glutathione may improve lightening of skin pigmentation. It must be emphasized and informed that even with different treatment available, melasma is still a permanent condition.
Rungsima Wanitphakdeedecha, MD
Stephen Akihiro Wirya, MD
Jayson Chih-Hsun Yang, MD
Isaac Zilinsky, MD
Lip reconstruction- thinking out of the box
Trauma cases like dog bite, war injury or road accidents and removal of skin cancer, may leave a large defect in the vermilion and underlying tissue. Reconstruction of this defects is challenging and requires keeping of the oral function. with preservation of the lip's esthetics. We present two case reports for reconstruction of an upper and a lower lip with an "out of the box" reconstructive approach.
Aesthetic reconstruction of the ear: Traditional techniques and new concepts
Reconstruction of helical rim defects poses a considerable challenge to the reconstructive surgeon. The reconstruction goals include maintenance of the helical vertical height and preservation of the three-dimensional topography of the auricle with minimal damage to the aesthetic outcome. The most common used reconstruction technique is the wedge resection. Unfortunately, this simple technique is overused for larger than 1 cm defects and results in a deformed smaller or cupped ear. The Antia Buch's technique for mid-size defects, consists on posteriorly based chondro-cutaneous advancement flap and is popular since 1967. Nevertheless, it is based on an incomplete understanding of the auricular blood supply, results in a smaller auricle and should be replaced with the recently described and much simpler Ear Lobe Based Advancement Flap. For larger than 2 cm defects, the retro auricular interpolation flap is suggested in 2 or 3 stages and can end up with a perfect aesthetic outcome when executed properly.